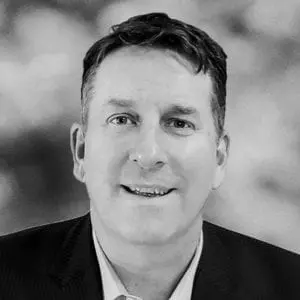 HR Business Partner
Fractional work makes me whole for
Family, travel, enjoying the sunshine of Arizona!
Sean Wright
Sean Wright has worked in HR Business Partner roles since 1995. Sean has significant experience in organizational design, talent assessment and management, organizational change management (merger integrations, growth, and downsizing), leadership development programs, executive coaching, and HR team leadership.
Most recently, Sean held the position of VP, Global Servicing Network for the customer care, credit and fraud prevention organization within American Express. This unit consisted of customer service centers in 24 countries, with approximately 20,000 employees.  In this role, Sean led the creation and development of "Relationship Care Leadership Experience" program which was delivered quarterly for 110 VP+ leaders. Sean also spearheaded the integration of the two largest employee business units within American Express into one unit, partnering with the newly promoted head of the new combined business.  This involved designing the new organization and developing/executing a rigorous integration plan which involved significant senior leadership personnel and role change as well as cultural/identity changes in operating style and priorities.
Prior to his thirteen years at American Express, Sean held progressively challenging HR Business Partner roles at Bristol-Myers Squibb and a variety of roles at AlliedSignal, including HRBP for Global Engineering, Plant HR Manager, and Campus Recruiting Manager. Sean started his career in retail operations, spending 6 years working for BJ's Wholesale Club in a progression of corporate and field-based roles.
Sean received a B.A. degree in Economics from Dartmouth College.
Is your HR team stretched to its limits?
We're the flexible resource that makes a lasting difference.
Contact Us